Visit the HBC sign at the Wine Spot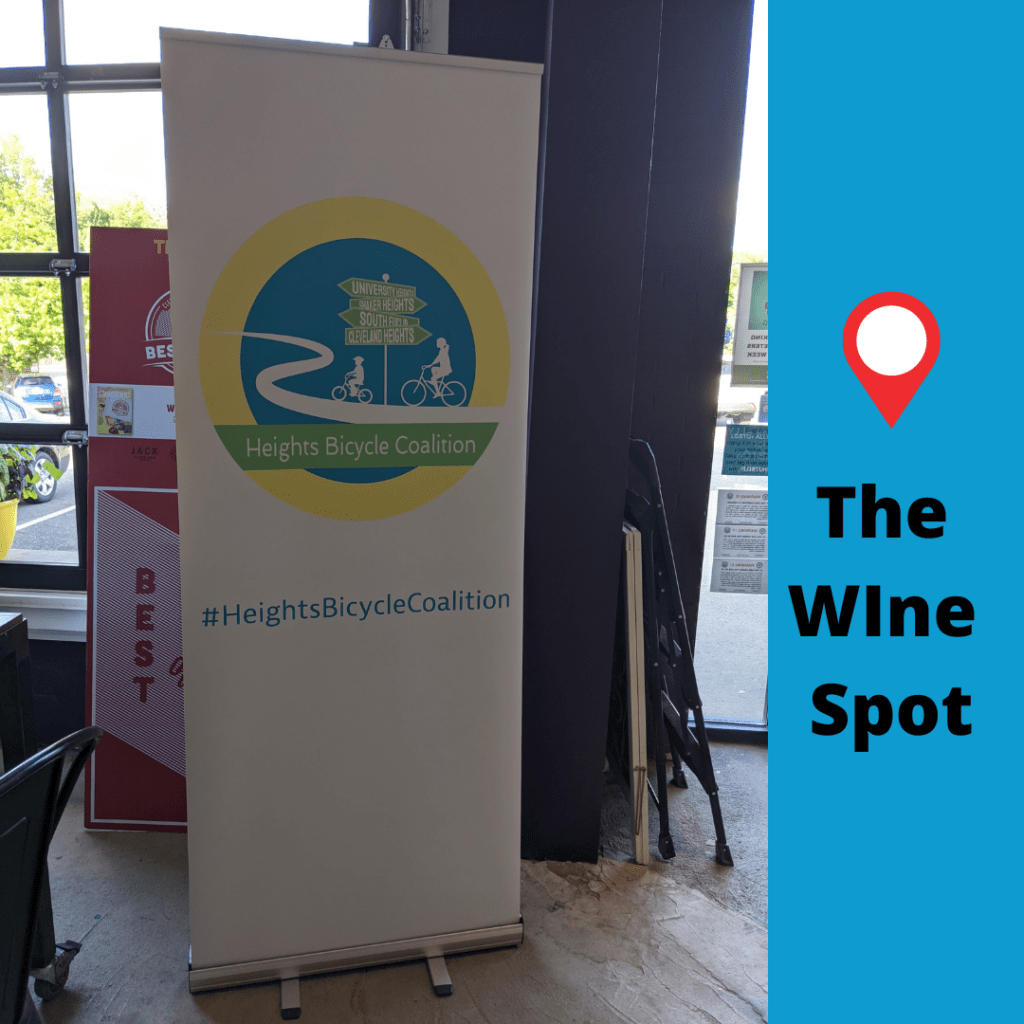 Heights Bicycle Coalition (HBC) is deploying large signs around town. We encourage you to ride your bicycle to the business temporarily hosting the sign, take a selfie, and enjoy our local and bicycle-friendly businesses. Then post it online to Instagram, Facebook, or even Strava, using the hashtag #heightsbicyclecoalition.
The HBC sign is currently at The Wine Spot. The wine spot is a gem located within the Cedar-Lee neighborhood in Cleveland Heights. It has a wonderful collection of wines, liqueurs, and beers (canned, bottled, and on draft). Their cheese and charcuterie boards are a perfect pairing for having a beer with friends, a glass of wine with your significant other, or a cocktail on a self-care evening. And of course, you can make your choice and enjoy it at home.
If you ride your bike to The Wine Spot, you can park your bicycle on bike racks in front of the businesses on that block. Just make sure you do not ride impaired!
The Wine Spot
2271 Lee Rd, Cleveland Heights, OH 44118
(216) 342-3623