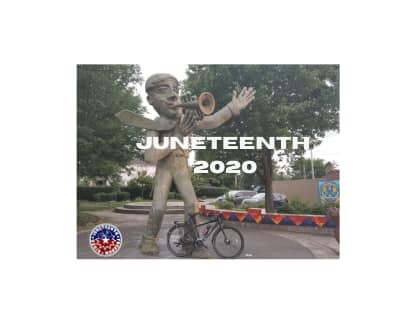 We are less than a week away from celebrating JUNETEENTH. The Emancipation Proclamation was issued on January 1, 1863; however, it took 2 ½ years before word reached Texas and the Confederate south to announce the end of the Civil War and the end of slavery. Therefore, slave owners continued to enslave Blacks until Major General Gordon Granger arrived in Galveston, TX to read General Order #3 announcing that "all slaves are free" on June 19, 1865.   
JUNETEENTH (a blend of the words June and nineteenth) celebrates the emancipation of all enslaved Blacks in the United States. June 19th is recognized as a state holiday or special day of observance in 45 states, including Ohio.
As this nation begins to have open and necessary discussions about racism as a public health crisis, it is imperative that we all come together just as we have done and continue to do for the COVID-19 pandemic and take steps to begin to eradicate racism that has plagued this country since inception. We encourage you to use JUNETEENTH as an opportunity for education and celebration.
We ask that you join us virtually in celebrating JUNETEENTH by taking a bike ride(s) to visit landmarks promoting African American history and achievements; to locations that display Art inspired by African Americans; and by supporting Black-owned establishments between Friday, June 19, 2020-Sunday, June 21, 2020, and tagging both JuneteenthFreedomRides and HeightsBicycleCoalition on Facebook and/or Instagram.
You can find information about locations, artwork, and black-owned establishments by visiting @JuneteenthFreedomRides on Facebook or send email to JuneteenthFreedomRides@gmail.com.