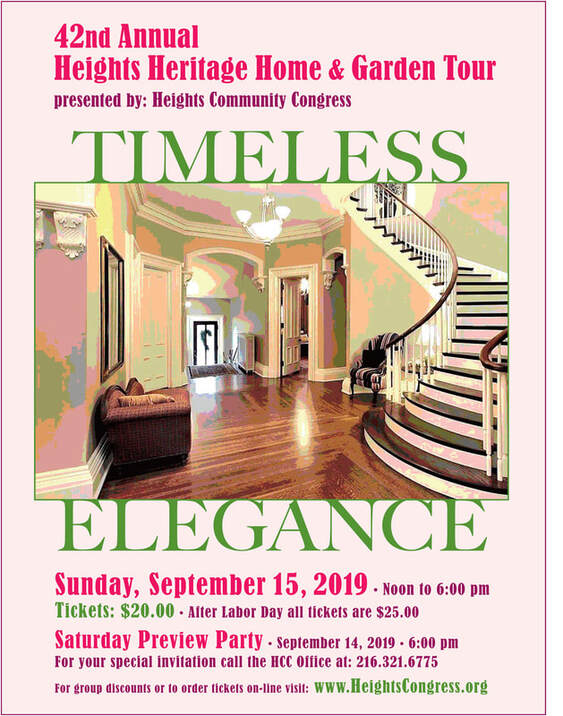 A good way to enjoy the 42nd Annual Heights Heritage Home & Garden Tour is by bicycle. Parking is easy when all you need is a patch of grass!
Join the Heights Community Congress and the Heights Bicycle Coalition for a great afternoon of biking and touring.
Pedal up and purchase your discounted $20 bicycle ticket at the Bike Fix-It Station at the corner of Coventry Road and North Park Blvd. on Sunday, Sept. 15 between 11 a.m. and 5 p.m.
We'll give you our recommended, five-mile, turn-by-turn route to enjoy all the homes.
Remember to wear a helmet, bring water and a bike lock.
Parents must accompany children under 16.
For more information on the Heights Heritage Home & Garden Tour, visit: http://www.heightscongress.org/index.html or their Facebook page.
The Facebook event page for "Timeless Elegance" is https://www.facebook.com/events/374767466557037/.